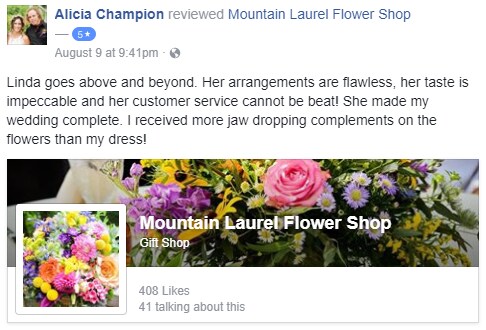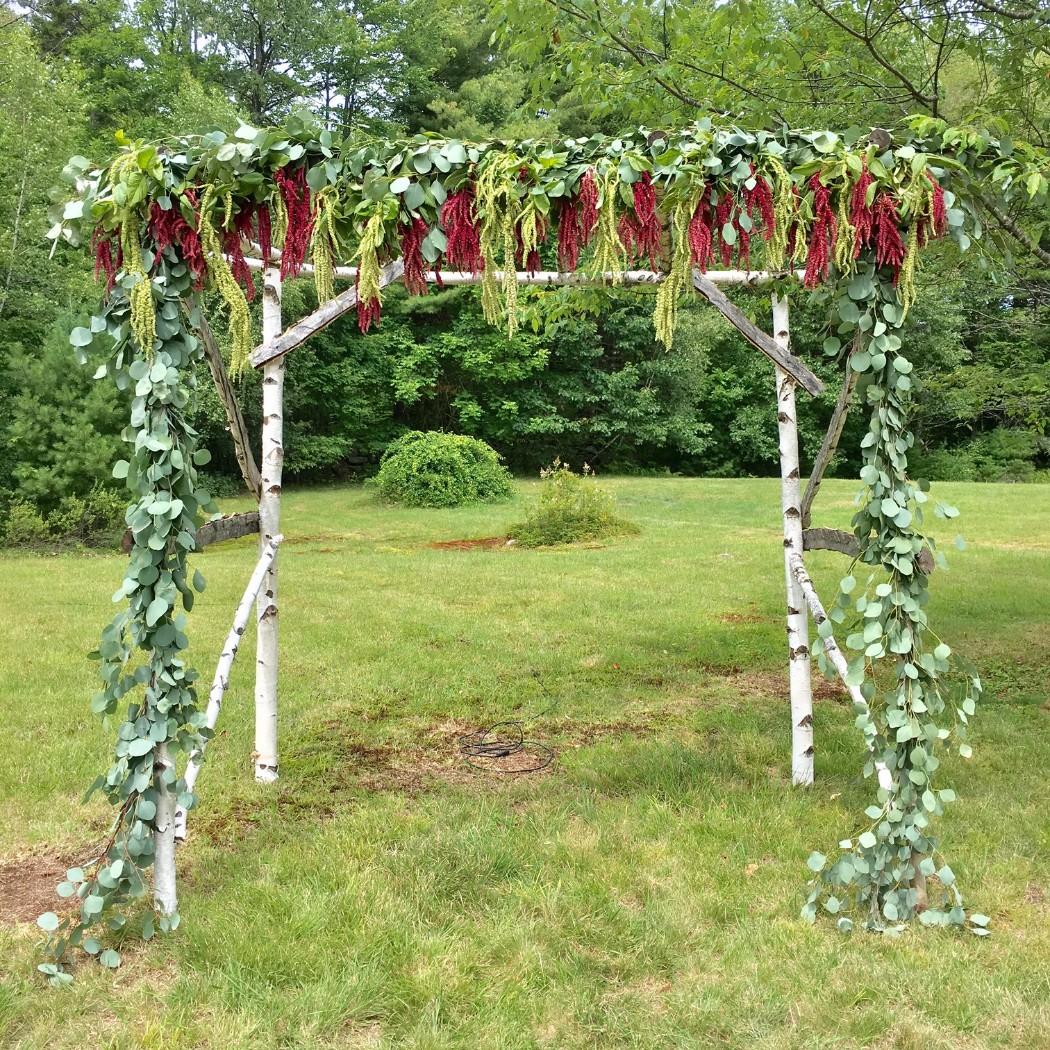 Testimonials
Unusual flowers
Reviewed on Facebook.com 04/10/17 Deb Bulkley
"Did my daughter's September wedding with unusual flowers that everyone commented on! They were so accommodating to every request and did a beautiful job setting everything up so the ceremony and reception sites were perfect. We couldn't be happier!"
Above and beyond
Reviewed on facebook.com 08/03/17 Alicia Champion
"Linda goes above and beyond. Her arrangements are flawless, her taste is impeccable and her customer service cannot be beat! She made my wedding complete. I received more jaw dropping complements on the flowers than my dress!"
Amazing value and an amazing price!
Reviewed On 9/18/2012 Theknot.comAllyson B
"I could not be happier with the flowers provided to my wedding! They were the most beautiful fresh flowers I have every pictured in my entire life! I was recommended her from my mother, who knows a family friend of Linda and I was so surprised. She hit my budget perfectly and blew my mind with the flowers. Just thinking about them makes me tear up. I would not have changed a thing and I recommended this place beyond words!"
Truly gifted
Reviewed On 7/31/2017 theKnot.com anonymous
"Linda is truly gifted with flowers! She turned an idea into a masterpiece in all of the arrangements we ordered for our wedding. Full of great ideas and knowing the exact feel I was looking for. She knows her stuff! I would absolutely recommend her for all your wedding/ floral needs in northern NH!"